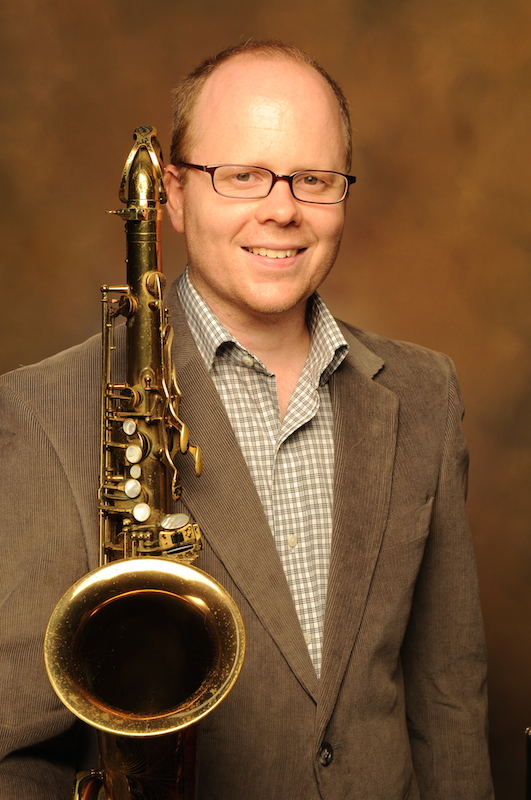 Dave Noland is a freelance saxophonist, woodwind specialist, and music educator. Dave currently maintains an active career as a performer and educator within the versatile music scene of New York City.
As a saxophonist, he has performed with various jazz and classical ensembles including the Vanguard Jazz Orchestra, Vince Giordano and the Nighthawks, New Jersey Symphony, Long Island Philharmonic, Brooklyn Philharmonic, and the New York Philharmonic. He has also performed with various acts including Michael Feinstein, Chita Rivera, and Patti Lupone. Dave has also lead his own ensembles and has been featured as a soloist at various jazz festivals including the New Jersey Jazz Festival and the San Angelo Cactus Jazz Series.
As a multiple woodwind player, Dave has been a member of six Broadway orchestras. His Broadway credits include Come Fly Away, Follies, Leap of Faith, Annie, If/Then, and Gigi. In 2010, Dave was a featured soloist and assistant conductor with Twyla Tharp's Come Fly Away.
Dave has been a member of numerous cast album orchestras and has recorded and/or appeared on television for the Tony Awards, Smash, ABC News Nightline, and Regis and Kelli. He's also recorded as a sideman with various performers, composers and arrangers such as Idina Menzel, Hillary Kole, Don Sebesky, and Dave Stahl.
Most notably, Dave has recorded two albums (Nomad, Ripple) that feature him as a leader, soloist, composer and arranger. Bill Donaldson of Cadence magazine writes:
"Noland's first album reveals a saxophonist who delves into the music with feeling and an engaging tone…Noland has shrewdly compiled a series of pieces that effectively highlight the versatility of his saxophone playing from Hard Bop aggressiveness to standards to swaying, low-key waltzes to ballads."
As a teacher of woodwinds and saxophone, Dave has been a member of the woodwind faculty at Western Connecticut State University and has maintained an active studio of undergraduate saxophone students since 2010. In 2014, Dave joined the multiple woodwind faculty at New Jersey City University. Dave's capacity at New Jersey City University is to help graduate level students hone their skills as multiple woodwind performers and teachers.